Covid-19

Response and Resources
Thanks for visiting with us at Center Baptist. Listed below you will find our response as well as resources during this time of the Corona Virus.
We are walking through a different season as a nation and it affects us all as individuals, families and even churches. But, what has been said is so true. We are all in this together, we are not alone and we will get to the other side.
The heart of Center Baptist in this season comes from Romans 12:9-13
"9 Let love be genuine. Abhor what is evil; hold fast to what is good. 10 Love one another with brotherly affection. Outdo one another in showing honor. 11 Do not be slothful in zeal, be fervent in spirit, serve the Lord. 12 Rejoice in hope, be patient in tribulation, be constant in prayer. 13 Contribute to the needs of the saints and seek to show hospitality."
From these verses here is our message – Love, There is Hope, Don't quit and Stay the Course and Keep yourself fueled and aflame for Jesus and His work!
Here is the mission of sharing this message – Be Constant In Prayer, Contribute to the needs of the Saints and Be inventive in Hospitality
With that in mind, you will find resources listed below that will help us all. Also, as you have prayer requests, please go to our prayer request link and submit a prayer request. You can also use that page to share any need you might have.
On our homepage you will find our online services archived as well our prayer times on YouTube.
Thank you for taking time to visit us at Center. Remember, there is Hope, in Christ Alone and we are not closed, we are dispatched. We may not gathered right now, but we scattered like seeds seeking to bring life of Christ everywhere we go. 
God bless you all,
Pastor Michael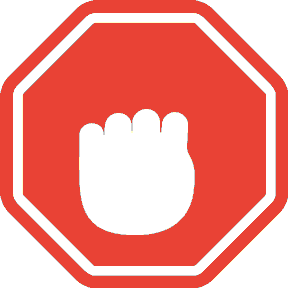 Hands Was them often
Elbow Cough into it
Face Don't touch it
Feet Stay more than 3 ft apart
Feel sick? Stay home
In one writer's words – this is Netflix for Christians. For the time being, they are offering their library of videos, kids shows, online Bible Studies for every age and group – FREE
All you have to do is click the link, see the top of page where it says to sign up for the free library, set up an account, it is very simple and then you will have access to all kinds of cool stuff. I have already done it and it is awesome. Please check this out!!
www.rightnowmedia.com
Lifeway Bible Studies/Sunday School for Kids – Free
During this time, Lifeway is making available all of their online resources for kids for Sunday School and Bible Studies. There are also Bible Studies for our adults as well.
Just click the link to a Baptist Press story and it will walk you through the steps and give you the code to use to get the resources free. They download the new info each Thursday, so the Bible Study was downloaded last night for this Sunday.
I have already done this one too and it is awesome with a intro video, worksheet and a Bible study. Please check it out.
Prayer Guide from Lifeway
Follow the Link to a 7 day prayer guide from Lifeway
I am asking us all to join in prayer at 12:00 each day. This will help!
Great Articles with activities and also ways to talk to your kids and family about the Coronavirus